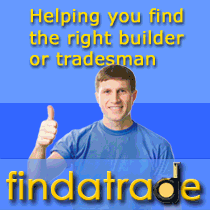 All about Hiring Tradesmen

Do you have a house that needs repairing, but you don't know from where to hire plumbers, electricians, carpenters, painters and others? Hiring tradesmen is indeed a laborious task. To hire an appropriate and cost effective tradesman, you must know few things. Following are the guidelines you should keep in mind while choosing a tradesmen for building or repairing a new home:

1 Suggestions and References: Go for a person who has a large list of clients and has satisfied all of them with the services. Good and reliable workers will always have a number of references to give to prove his skills and knowledge. Do not forgets to ask a list of their past clients. Always enquire about the first-hand experience from their previous clients and base you opinion about the tradesman on the feedback collected.

2 Quotes: You should also get quotes from other tradesmen and compare it, in order to make sure that you have hired an effective builder. You can simply get these quotes without paying as they are free. You should always get the quotes and experience compared in order to get an efficient service. You can also ask your friends and relatives to refer some builder who offer good services for a pocket-friendly budget.

3 Interview before Hiring: Knowing a person closely before hiring him can help in selecting the most effective builder. Make the person sit with your family and take some time to see if he is punctual or not. This will help you in understanding his nature and seriousness towards work. During the interview ask questions like:

*His experience in the industry?
*About his team?
*Will he handle the project or will there is someone else supervising the work?
*Permissions on your behalf will be arranged by him or not?
*Will he take this work as his own and gives you valuable suggestions?

4 Seek Address: Ask the tradesperson to provide a complete address to you, which should include phone number, email id, website and office address or home address. You should enquire about the person if he is not providing you the details.

5 Locality: Hire a builder available in your neighborhood and has a local number. It is because a local builder is always available, whenever required. However, if you hire someone located at a far located place then there are high chances of his getting disappeared or not turning up on time.

6 Online Tradesmen Listing: On the online tradesmen listing, you should always cross-check your choice and be sure before you pay the advance or enter into a legal contract. The listing carries the name and address of the most reliable and effective builders. You can also search in the yellow pages and classified in newspapers.

These are the points which can help you in getting a reliable and efficient tradesman. You must hire a person who has a good reputation along with efficiency. You can motivate him by offering him future reference. He will work for you then with more dedication.